Rustic fine dining for private functions and events from Quiet Waters.
Creating truly unique menus all cooked over wood, charcoal and flames in styles inspired by Latin American, Mediterranean as well as some Southern US techniques.

Vivid colours, vibrant flavour combinations, homemade sauces, bastes and marinades, the freshest beautifully prepared meats, vegetables and all of the drama of cooking with smoke and fire.

All menus are unique, created specifically for each event, so whether it's a Wedding, Party, Festival or business event, everything will have been made just for you.
Some examples from our menus...
Appetisers
Bombetta pugliese
Grilled parcels of a mix of sheep cheeses & fresh herbs wrapped in our dry cured shoulder bacon served in a little warm, flat bread pocket with a fresh cucumber salsa
Polpette di Melanzane
Smoked Aubergine balls coated in a crisp garlic, parmagiano & herb crumb surrounding a molten mozzarella core served with a salsa rossa dip (V)
Starters
Caramelized Pork Tenderloin
Medallions of tender marinated pork caramelized on the chapa served on a slice of burnt blood orange with toasted pumpkin seeds
Pollo Cubano
Smoked Chicken thighs, marinated in our Mojo then given a crunchy coat of herbs served in crisp leaves with a salt baked pineapple salsa
Nduja Pate & Terrine
Our fiery 'Nduja Pate & Terrine a la Parisienne servbed with mild pickles, a bright mostarda & sourdough toasts
Mains
Honey & Sweet smoked Paprika 'spinning' Chickens
Sweet & smokey coated Quiet Waters chicken perfectly cooked whilst hanging on our carousel around the wood fire & served on a bed crisp leaves, spiced creamed sweetcorn & a zesty aioli
Baked Turkish style spiced seafood stew
Spiced seafood stew with fragrant fennel pollen, Urfa chili & crisp grilled Feta served with slice of lemonand sourdough toasts
Cauldron cooked Seared Beef ragu
Beef seared on the sides of a hot cauldron & then slow cooked until fall apart tender with red wine, garlic & herbs. Served on a creamy cheese polenta with aubergine crisps & a herb dressing
Fire roasted Whole Pig
Fire roasted Pig cooked until crackling crisp and served with baked butternut squash, pears & chestnuts finished with a sparkling perry & star anise dressing
Burnt tomato & 'ultra verde' Bruschetta
Charred sweet tomato sharply dressed with our deep green piquant garlic salsa joined by a little anchovy on a toasted sourdough disc
Mu-shu Pork
Bites of succulent spiced Pork & Prawn Mu-Shu served in a crisp little gem leaf
Smashed and Caramelised beetroot
Wine braised beetroot pressed onto a hot chapa until charred & sweet served with Rocket & crumbled goats cheese (v)
Smoked Mushroom Mole
Deconstructed Taco of rich, fruity mole sauce under a heap of Smoked wild mushroom served with a sweet pickled radish salsa & tostada chips
Smoked Ajo Blanco
Chilled almond & garlic soup served semifreddo in an elegant glass with a cucumber garnish & a smoky twist
Fire roasted Quiet Waters Lamb
Fire roasted Quiet Waters Lamb with a homemade date & apricot coating, cooked until its a heap of moist and tender flakes then served with a freshly baked flatbread, maftoul salad & a homemade yoghurt, fresh mint & black pepper dressing
Ropa Vieja
Tender brasied beef served over cauliflower puree with a rich wine & braising liquor reduction and dressed with pickled salad, crisp fried onion & toasted seeds.
Porchetta alla Romana
Whole rolled middles of our pastured pork, stuffed with a rich creamy filling with nuts, fruits & fresh herbs cooked until the centre is ready to melt & the skin crisps and crackles. Served with a luxurious creamed fennel and cavolo nero
Latin Lamb on a cross
Whole lamb, smothered in a sweetly spiced paste & gently cooked by the fire until crisp outside & succulent to the point of collapse served with a unique roasted corn, grilled grapes & mint chilli vine tomatoes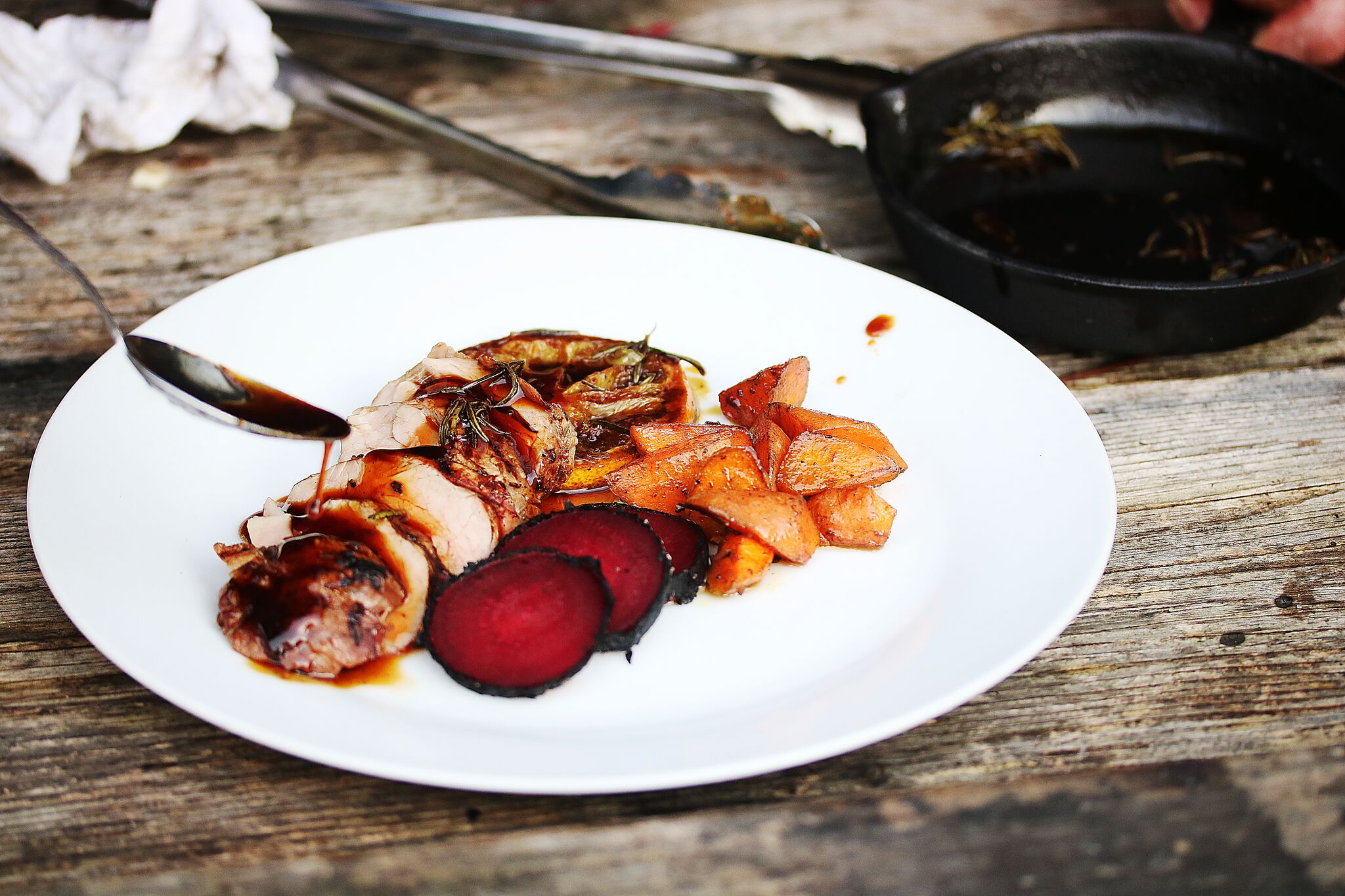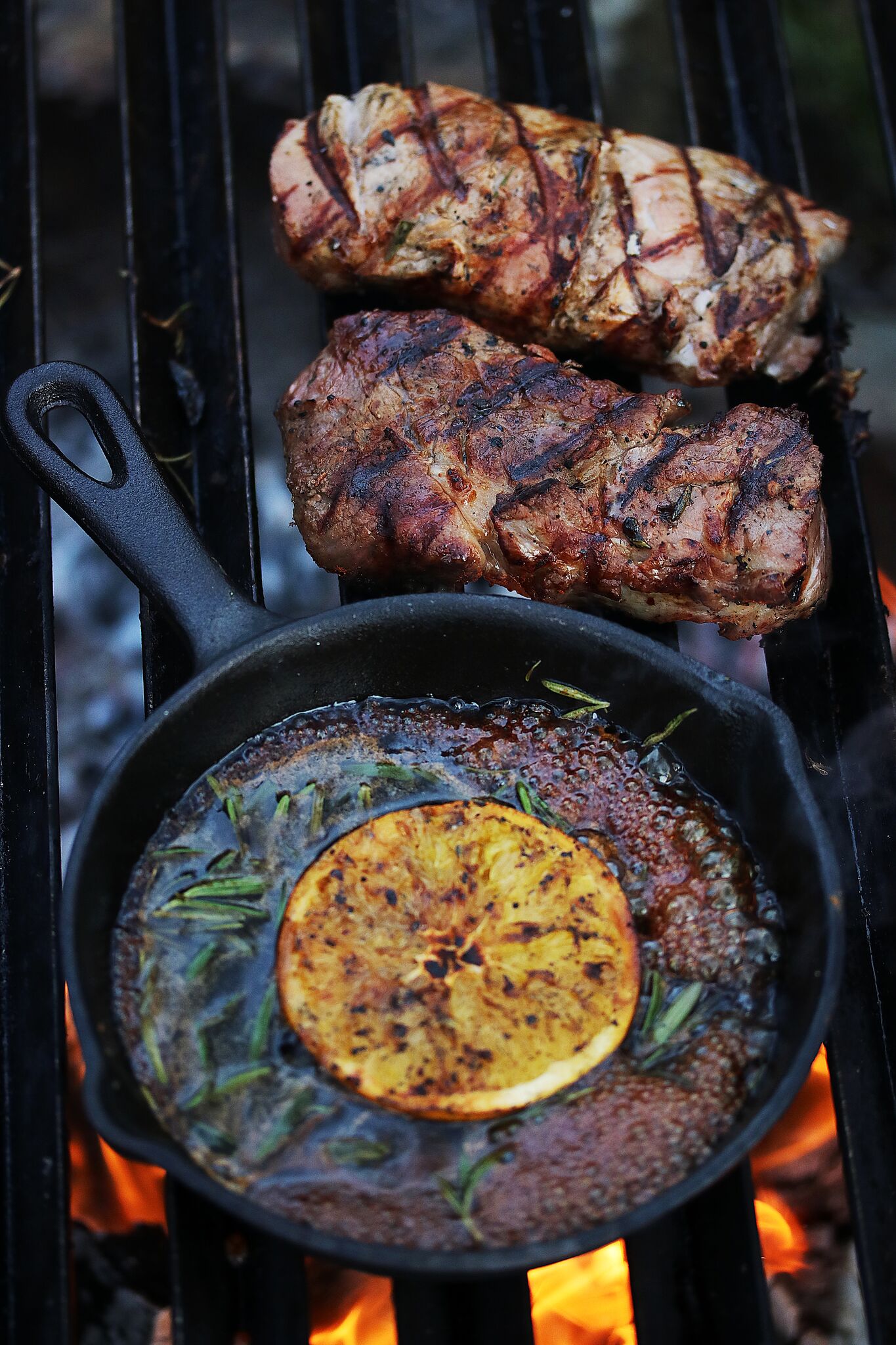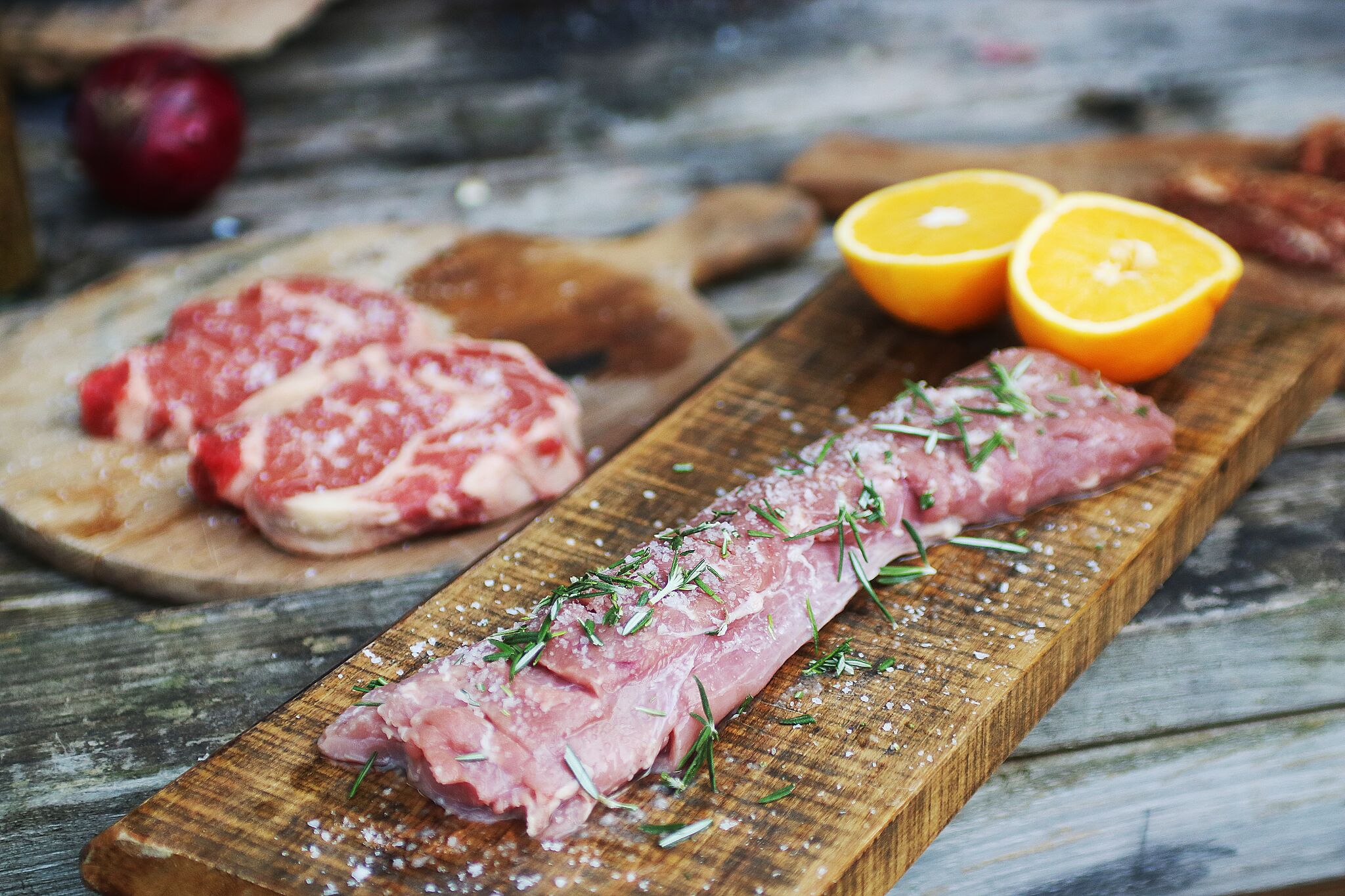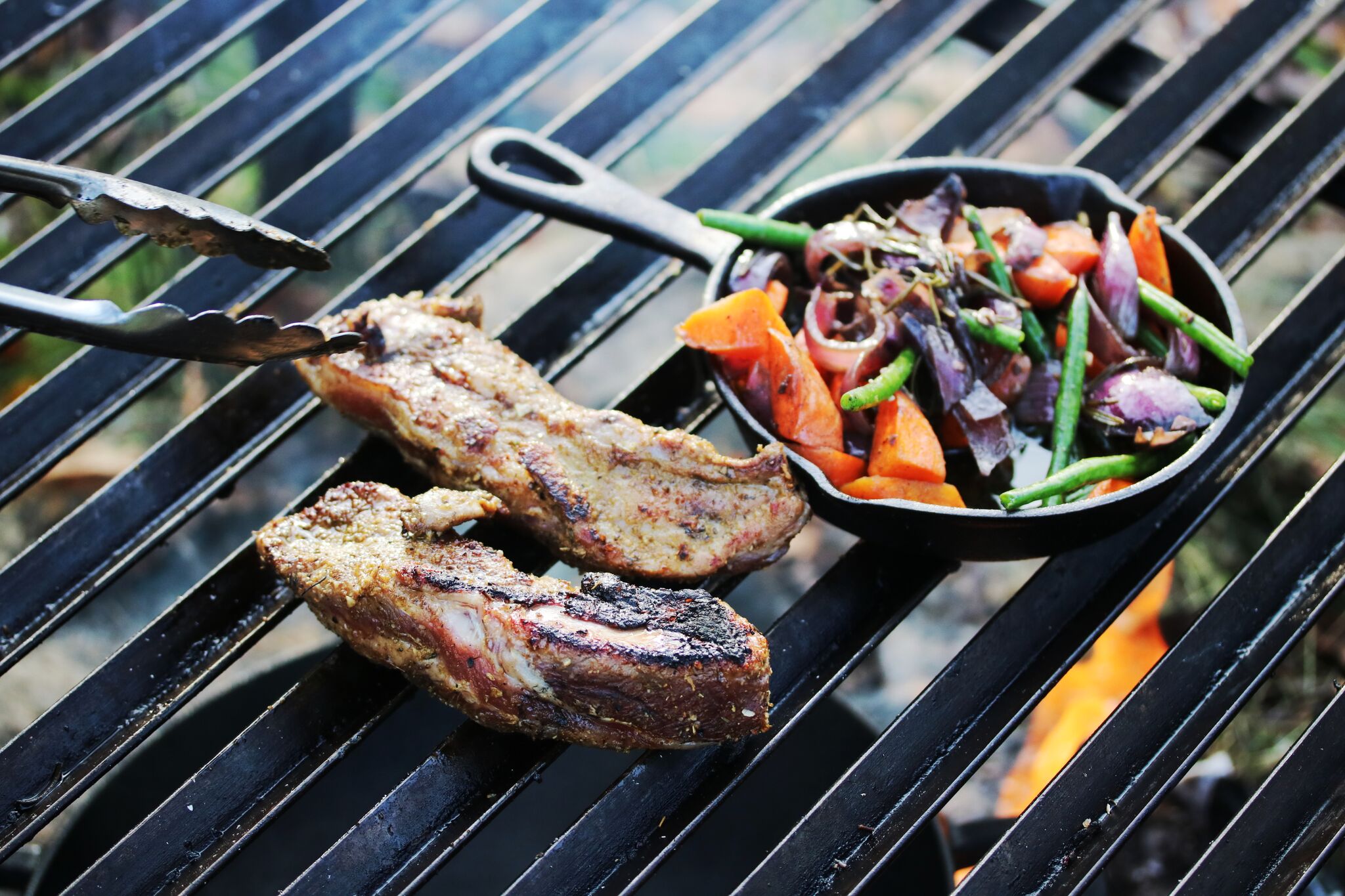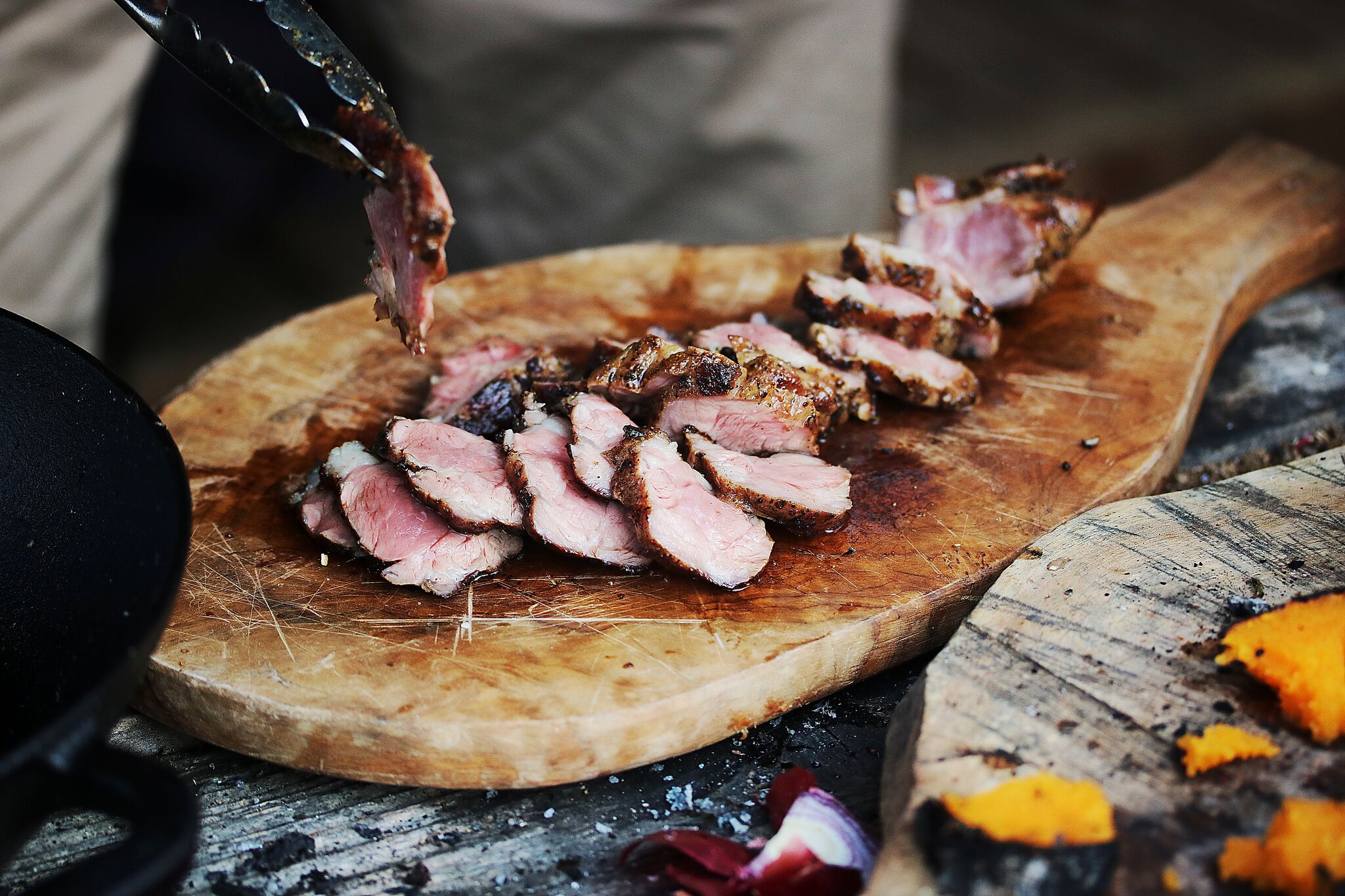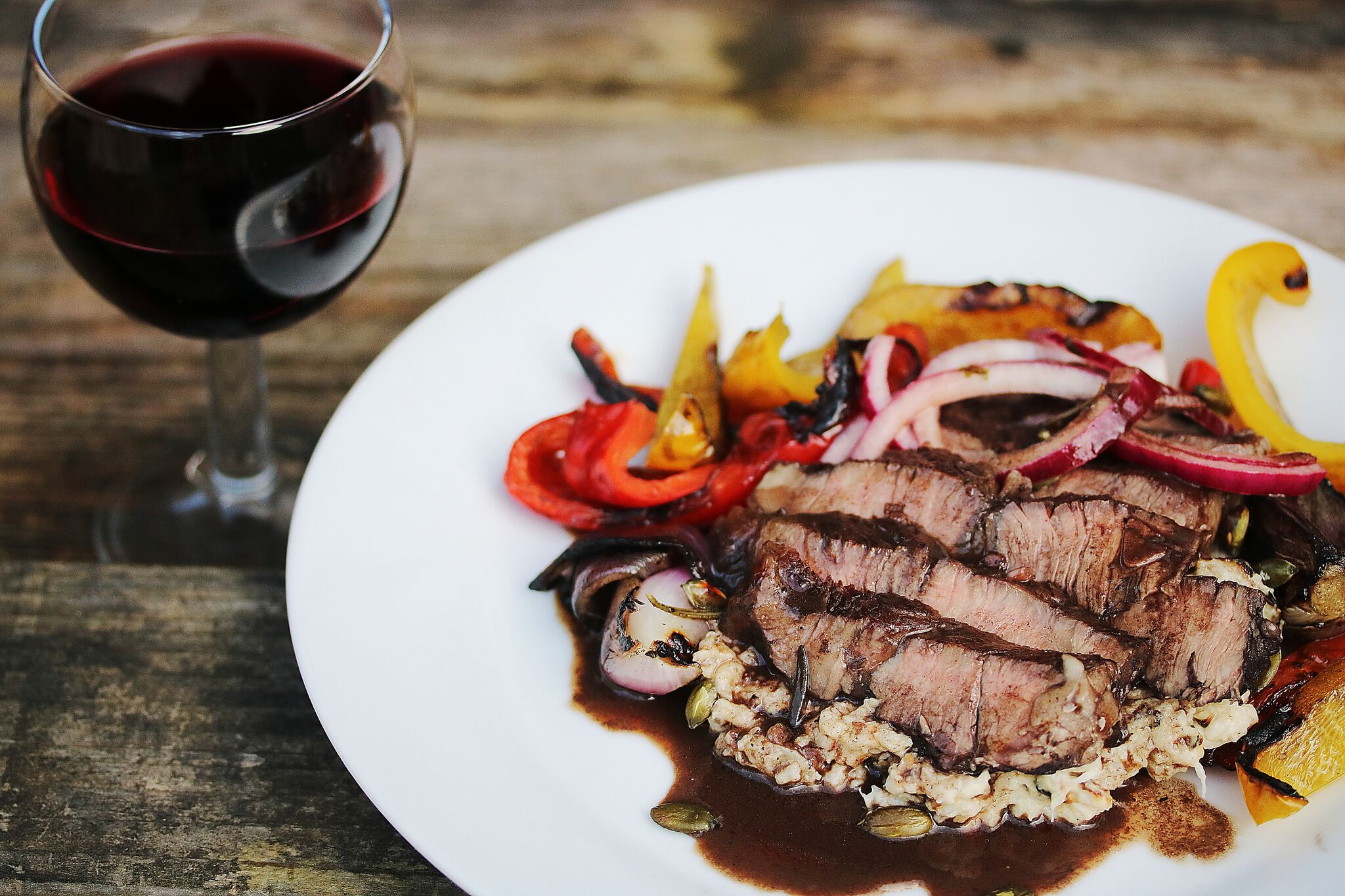 Enquiries...
Please contact us to discuss your requirements for full menu event catering (cost guide £60-£140 per head) using the form below.
If you would like to book us for fire based cooking demonstrations or catering/trading at an event please either use the form below or go to our quiet waters 'smoke & fire' facebook page which concentrtes on the street food side.
Be it an initimate private dinner party, 500 guests at a wedding or a week long festival let us make your event something to remember forever
Contact
Speak with John on 07918163449
Email the team on food@quietwatersfarm.com
Quiet waters
Atherington
Devon
EX37 9HZ